About Bonisa
Bonisa Mission is an interdenominational Reformed organization focused on supporting Chinese Christian Ministries in embracing and spreading the gospel of the Lord Jesus Christ in China to the glory of the Triune God and the salvation of sinners. Its vision is to be a compassionate and consistent experiential Reformed Christian witness in China based on God's holy and infallible Word, the truths of which are faithfully summarized in the Three Forms of Unity (Belgic Confession, Heidelberg Catechism, and Canons of Dort) and the Westminster Standards.
Strategic Intents
Bonisa Mission promotes the translation, dissemination, and proclamation of God's Word, as well as to provide material assistance wherever the Lord opens doors (1 Cor. 16:9). It serves and equips local Christian churches in providing spiritual and material aid. Projects are established, carried out, and completed with the supervision of Bonisa representatives. Current Bonisa Projects cover three strategic areas.
1 Literature
Provide Bibles and experiential Reformed Literature consistent with God's Word for distribution by all available means to Chinese entities.
2 Education and Training
Provide and support Biblical Reformed experiential training, education, and instruction at all educational levels, and in formal or informal contexts to Christian entities or persons.
3 Diaconal Support
Provide Biblical guidance and financial aid to support all segments of Chinese entities and persons to show compassion to those in need and to serve the spread of the gospel.
Bonisa History
HISTORY
Semi-officially, Bonisa Mission has existed in the Netherlands since 1957. At that time, Mrs. Mijnders began her work of raising awareness of and support for mission work in Rhodesia (now Zimbabwe). In 1974 Bonisa Mission was officially instituted in the Netherlands.
A growing concern for the vast land of China and appreciation for the work of Bonisa Mission, led to the incorporation of Bonisa Mission Canada as a registered charity in 2003. Increasing support led to the incorporation of Bonisa Mission USA as a 501C registered charity in 2009.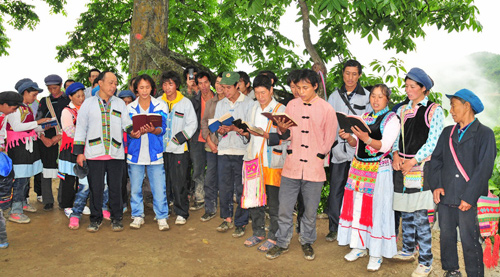 THE WORK
In the 1970s, Bonisa Mission was involved in supporting various projects in remote areas of Africa and South America.
In the late 1970s, contacts were established in China through remarkable providences. As the borders of China increasingly opened, Bonisa became increasingly involved in China. Today Bonisa devotes all its resources to the work in China.
Bonisa has supported work in various places in China from the teeming city of Hong Kong on the Pacific Ocean to isolated villages in the mountainous area near Myanmar. We have a long-standing and special bond with various ethnic groups in Yunnan province, such as the Lisu, who tend to live in poor, undeveloped areas, but many of whom have been Christians for generations. We also desire to reach out to ethnic groups that have hardly heard the name of Jesus Christ and have no Bible in their own language. At the same time, we increasingly sense the need and opportunities to serve the growing urban churches who are finding food for their souls in Scriptural, Reformed, experiential teaching.
THE FUTURE OF BONISA
The Lord Himself has opened doors. Now is a critical time to serve God's cause in this country that plays an increasingly critical role in our world. Now doors are open and opportunities beckon. What awaits in the future? We do not know. But the Lord calls us to serve prayerfully, while He gives the means and opportunities.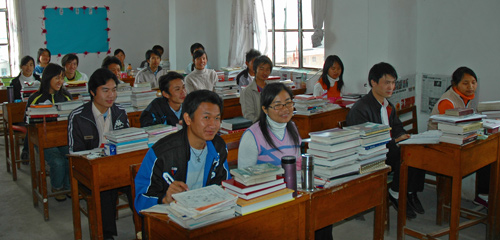 THE BOARD
The Bonisa Mission North America Board members are:
Dr. D.H. Kranendonk, CHAIRMAN
Mr. H.J. Driesse, VICE-CHAIRMAN
Mr. J. Bazen, Sr., SECRETARY
Mr. C.M. Klop
Mr. T. Kranendonk
Mr. B. VanderMaarel
Mr. S. Timmer
Mr. H. Koert
Ms. G. Bouman
Mr. C. Butyn
THE BOARD OF RECOMMENDATION
Rev. P. Van Ruitenburg
Rev. J.B. Zippro
Rev. C. Vogelaar
Dr. G.R. Procee
Dr. L.W. Bilkes
Dr. M. Kelderman
Rev. B. Elshout
Rev. D. Lipsy
Rev. E. Hakvoort
REGIONAL COMMITTEES
Recently, Bonisa Mission has begun establishing regional committees to raise awareness of the needs and opportunities in China as well as the work of Bonisa.
BONISA ZENDING OF THE NETHERLANDS
Bonisa Mission North America works with Bonisa Zending (Bonisa.nl) of the Netherlands in the carrying out of its projects. This close cooperation enables Bonisa Mission North America to profit from the experience of Bonisa Zending and avoid unstewardly duplication of work.